Farm Fresh to You - Grocery Delivery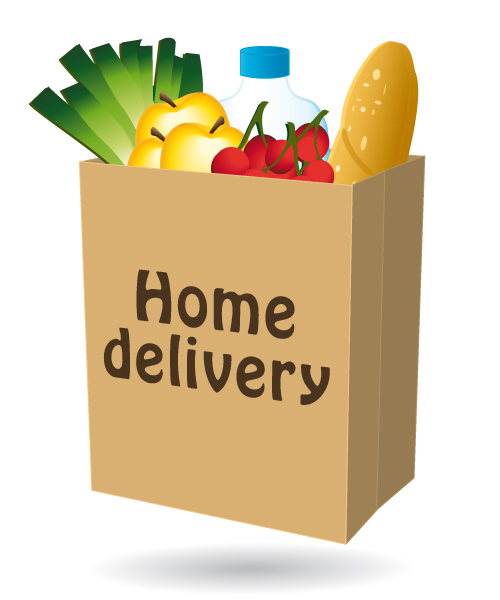 Farm Fresh to You at a Glance
Farm Fresh to You, established in 1976, delivers organic produce and artisan food from their fields to your doorstep in a timely fashion and at competitive prices. The company allows you to customize your organic produce selection and even make quick, last-minute changes.
You'll receive an email when your box is ready for customizing. All the produce, such as fruits and vegetables, is 100% certified organic and come directly from their family-owned farm and other trusted organic farms.
Reviews
Learn what genuine and current customers are saying about Farm Fresh to You.
Alfredo Hutchinson shares: "Love the variety, so much better than a grocery store. The convenience, if it being delivered is astounding when trying to work, cook healthy meals, and have the kids eat healthy."
Kathy Winfrey shares: "The quality of the produce is good. I like that I can customize the box and pick out items that I know will get eaten!"
Lisa Salinas shares: "Long time customer, super company with great service and gorgeous organic produce in so many specialties. Our home cooked meals sing because of their outstanding fresh and delicious goods. So happy to support our local farmers and local company. 5 star dining because of Farm Fresh to You. Seasonal produce at its freshest, delivered to our door. Stay away COVID-19!"
Kathryn Renfrow shares: "I have been a happy Farm Fresh to You customer since 2016. Everything is just right: they offer a fresh, delicious, seasonal selection of organic, locally grown produce; plus meat, baked goods, dairy, and grocery items, also mostly made by local artisan food producers. All of this is delivered reliably on our doorstep, on time, in the cool of the night or early morning. They have never missed a delivery."
Becca Davidson shares: "Each time I receive an email and am given the option to customize my delivery, which I do. That way I never get the items I'm not interested in, but I can request items that I want. There is a large range of choices. The website is very user-friendly. The prices are usually better than those at Whole Foods. I've been given a second head of lettuce when the heads were smaller than usual. I highly recommend them."
Gwen Cash shares: "Every delivery has been superb. It has made our shopping for vegetables and fruits easier with our busy lifestyle."
Ivona shares: "I've been getting their boxes for months now and I am very very pleased. I am a full time working mom of 4 small children. I order my organic groceries online and fresh produce from this company. It saves me so much time. I'm big on organic and fresh. When the produce arrives, that evening I clean and store the produce according to their recommendation. I recommend them to all my friends."
Katie shares: "This service is fantastic. I've done other CSAS before and always ended up stopping because it would be the same box of root veggies for 3 months in a row. Having the ability to customize your box and frequency has been super helpful. The add-ons make it like grocery shopping. Best part is, your box is waiting for you when you wake up in the morning. Could not be any easier to eat fresh fruits and veggies. I'm a new mom so this has been a time saver, and I know the foods I'm giving my baby are the best for him."
Lillian shares: "I am very pleased with the products that I have been receiving. I love that my delivery is delivered early in the morning."
Denise shares: "Newly joined, but I do really enjoy getting fresh veggies delivered to my door. It's like Christmas, every thing is so fresh and beautiful."
Amber shares: "I love Farm Fresh to You. My boxes are on time. The order is filled properly. My fruits and vegetables are always fresh. Most of the value per dollar is visible. I get more for my buck than I do in the grocery store."
Cara shares: "I really enjoy all of the Farm Fresh to You items that have been delivered to my door. Everything is fresh and delicious and I don't have to worry about my food being GMO or sprayed with chemicals. I have been recommending Farm Fresh to You to all of my friends."
If you are interested in the company's fresh produce-delivering service, go to
www.farmfreshtoyou.com